The Parent's Guide to Student Loans
College tuition can lead to serious sticker shock — and it's often too costly for your child to handle without your support.
Those steep price tags can cause parents to worry about how they'll help their child afford tuition, while avoiding a mountain of debt for both themselves and their student.
Luckily there are many ways to help your child pay for college including taking advantage of federal and private parent loans.
Parent Loan Options:
Federal vs. Private
Federal Parent PLUS Loans
Federal Parent PLUS Loans are a popular tool to help your child afford college. They're designed to fill in tuition funding gaps, while removing some financial strain from your child and taking on part of the debt yourself.
However, these loans have a fixed interest rate set by the government — no matter your credit score — and tend to have the highest rates and loan fees of any federal student loan.
For a full explanation of everything you need to know about Parent PLUS Loans, check out our definitive guide.
A useful alternative to Parent PLUS Loans are private parent loans, which are offered by financial institutions like banks, online lenders, and credit unions. These private lenders use credit-based interest rates, and qualified parents can save significantly on interest and costly loan fees when compared to the one-size-fits-all Parent PLUS loans.
Check your best private loan rates, options, and terms from top lenders — all with one fast form and no credit check needed.
Federal Student Loans for Your Child
Besides your parent loans, your child can also take out their own federal student loans. The first step to getting federal student loans is submitting the Free Application for Federal Student Aid or FAFSA.
Your child's application will determine how much total federal financial aid they're eligible for — which includes federal student loans. Because of their lower interest rates and repayment benefits, federal loans are the place to start when pursuing student loan support.
Here's a comprehensive, step-by-step guide to the student loan application process.
Private Student Loans for Your Child
After choosing your child's federal student loans, you may find they still need more money to be able to afford tuition. That's where private student loans can come in handy.
Private student loans — offered by private lenders like banks or other financial institutions — can be a smart solution to get extra financial help. However, since private loan rates and eligibility are based on credit, it can be difficult for students to qualify on their own.
Here's what you need to know about cosigning your child's loan.
Discover More Resources for Parents
All
Paying for Your Child's College Tuition
Parent PLUS Loans vs. Private Parent Loans
Federal Student Loans for Your Child
Private Student Loans for Your Child
Paying for Your Child's College Tuition
Federal Student Loans for Your Child
Sign up for handpicked student loan guides and tips. From our editors, straight to you.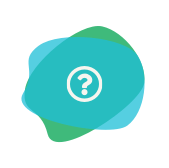 How to Pay for College - FAQ
Find savings from the best lenders with Purefy
Compare Private Student Loan Rates with No Impact to Your Credit Score