How Parents Can Save With Student Loan Refinancing
Helped your child pay for college? Here's how to save on your parent loans and put more money toward bigger goals.
With in-depth how-tos and plenty of actionable advice, we're here to help you pay off your Parent PLUS or private loans — easily and quickly.
Learn all about an effective strategy for lowering your parent loan interest rates — refinancing — and if it could be the right repayment solution for you.
Parent Loan Refinancing:
Federal vs. Private
Refinance Parent Plus Loans
Parent PLUS Loans generally have the highest interest rate of all federal student loan options. It's vital to have a plan in place to get rid of them as fastas possible — and save money along the way.
Refinancing to a lower rate could be the perfect way to do it.
Refinance Private Parent Loans
Have high interest private student loans?
Comparing your rate options and refinancing with a different lender could help you put more of your hard-earned money toward other goals, or get a new monthly payment you're more comfortable with.
You shouldn't be stuck with high interest loans if you don't need to be. That's where refinancing comes in.
Taking advantage of a refinance can significantly reduce your current rate, allowing you to save money on interest costs or pay off your loans much sooner.
Explore and compare your best parent loan refinancing options, rates, and terms — all with one easy form and in one place. No credit check required.
If you qualify for parent loan refinancing, there's a lot to like.
Save money on lifetime interest costs
Shorten your repayment term to pay off your debt more quickly
Lengthen your repayment term to have a smaller, more manageable monthly payment
Merge all your loans into one — with just one monthly payment to manage
Discover More Resources for Parents
All
Refinancing Parent Loans
Refinancing Pros and Cons
Managing Student Loan Debt
Sign up for handpicked student loan guides and tips. From our editors, straight to you.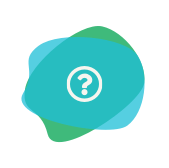 Parent Loan Refinancing FAQs