More Americans than ever are going to college; in fact, over 33% of adults 25 years and older hold at least a bachelor's degree, compared to only 4.6% in 1940. Coupled with that, college is more expensive than it's ever been. An in-state public four-year degree costs about three times as much as it did 20 years ago, when adjusted for inflation.
In this changed landscape, it's more important than ever for students and families to make careful decisions about how to fund an education.
Before even deciding on a school, it's critical that you educate yourself on your options and understand the effects of the choices you make now on your debt load after graduation. That's where Purefy can help.
Learn How to Pay for College
When it comes to paying for college, many people just don't know where to start. That's why Purefy developed How to Pay for College – The Definitive Guide, an all-encompassing 13-page eBook to help get you started on the path to your college degree.
Go In-Depth with Purefy's Expert Guides
All
Planning for College
Essential Financial Aid
Federal Student Loans
Private Student Loans
Graduate and Professional Loans
College Life & Money Management
Want more content handpicked by our student loan experts, and delivered straight to you?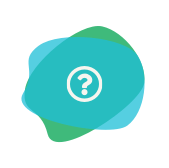 How to Pay for College - FAQ
Find savings from the best lenders with Purefy
Compare Private Student Loan Rates with No Impact to Your Credit Score