The 5 Best Parent Student Loan Refinance Companies of 2022
Interest rates have reached historic lows. Apply today and lock in your savings.
Check rates from our favorite Parent PLUS refinance companies with no impact to credit and zero fees.
Purefy's experts have decades of experience in student loans and have identified the best companies for student loan refinancing. In addition to competitive interest rates, we've evaluated them on the following attributes: reputation/trust, security, transparency, fees (or lack thereof), flexible repayment terms, and forbearance options.
Our Picks for the Best Parent PLUS Loan Refinance Companies
Spouse couples can refinance together using combined income
Become a member of the credit union at no cost when you refinance
Temporary and permanent financial hardship assistance available
Lightning-fast loan processing
Up to 12 months financial hardship deferment
Doesn't offer cosigned loans
2.49% – 6.94% APR with autopay
1.74% – 6.59% APR with autopay
2.49% – 6.94% APR with autopay
1.74% – 6.59% APR with autopay
Free career planning, job search, and entrepreneurship support
Forbearance options for financial hardship, natural disasters, and military service
98% of surveyed customers would recommend SoFi to a friend
5, 7, 10, 15, or 20 years
Loans available in all states except Maine
Loan forgiveness if the borrower dies or becomes totally and permanently disabled
Options to postpone payments due to qualifying financial hardships
5, 7, 10, 15, or 20 years
Up to 12 months of forbearance if you experience financial hardship
Borrowers can refinance Parent PLUS loans in their own name
How Student Loan Refinancing Has Helped Our Customers
It has been a long financial journey for me getting to this point but I now have such an enormous sense of relief with the approval of this consolidation loan. I can finally take control of my finances and stop living paycheck to paycheck. THANK YOU!
My loans were all at a weighted average of 7.5% and you guys were offering me 4.15% after the discounts. 4.15% versus 7.5%, that's a big deal.
After residency, the federal rate was at 6.7%. I knew I had to do something to lower my rate. Through refinancing, I was able to pay off my credit card debt quickly, start saving for a house, and am now more financially stable
Parent PLUS Loan Refinance - How It Works in 5 Easy Steps
Student loan refinancing is all about saving money, and that starts with getting a lower interest rate. Check out our favorite lenders above or get a customized rate comparison in seconds with our free Compare Rates tool. See your real, pre-qualified rates from the lenders you qualify for, all in one easy-to-sort chart.
Learn If Refinancing Is Right for You
Refinancing can be a great way to save money, but it's not for everyone. For instance, if you refinance federal student loans, you'll lose access to certain federal benefits like loan forgiveness programs. Need help? Visit our blog for tips from our team of expert personal finance writers, who go over all of refinancing's benefits, drawbacks, whys, and hows.
Decide on Your Rate and Term
When you refinance, you often have a choice between fixed and variable rates. Fixed rates stay the same, while variable rates – and your monthly payment – can change on a monthly basis as the market fluctuates. You also get to choose your new repayment term, usually between 5 years (most lifetime savings) and 20 years (low monthly payment). Can't decide? Schedule a free consultation with our award-winning team of Student Loan Advisors and get your questions answered.
Apply Online and Submit Documents
Once you've decided on a lender, you can complete their online loan application. This process usually takes about 15 minutes. After you submit your application, you may be asked to upload documents like a paystub and loan statement for your existing loans. The documents needed can vary from lender to lender, and are used to verify the details on your loan application.
E-Sign and Enjoy Your Savings
Once your loan is approved by the lender, you can sign your documents electronically – no paper necessary with any of our top lenders! From there, your new lender will pay off your old student loans and set up the new refinance loan in your name. All that's left is for you to enjoy your savings – whether it be a little extra room in your monthly budget, or getting out of debt faster.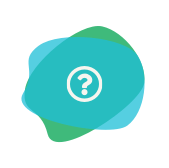 Student Loan Refinance FAQs