No impact on credit — historic low rates.
Compare Student Loan Refinance Rates
Purefy has helped refinance over $1.7+ billion in student loans. See how much you can save today.
Lock in your savings from our network of lenders — before rates go up.
5-Star
NerdWallet
Rating
Zero
Fees
Actual
Prequalified
Rates
100%
Secure
Today's Rates Starting From 1.86% APR
Compare Your Actual Prequalified Rates in 2 Minutes
No impact on credit — get results in 2 minutes.
Calculating your real-time rates from the industry's best lenders...
purefy has been featured on
Our Picks for the Best Student Loan Refinancing Companies
Lightning-fast loan processing
Up to 12 months financial hardship deferment
Doesn't offer cosigned loans
Spouse couples can refinance together using combined income
Become a member of the credit union at no cost when you refinance
Temporary and permanent financial hardship assistance available
2.49% – 6.94% APR with autopay
1.99% – 6.59% APR with autopay
2.49% – 6.94% APR with autopay
1.99% – 6.59% APR with autopay
Free career planning, job search, and entrepreneurship support
Forbearance options for financial hardship, natural disasters, and military service
98% of surveyed customers would recommend SoFi to a friend
5, 7, 10, 15, or 20 years
Up to 12 months of forbearance if you experience financial hardship
Borrowers can refinance Parent PLUS loans in their own name
5, 7, 10, 15, or 20 years
Loans available in all states except Maine
Loan forgiveness if the borrower dies or becomes totally and permanently disabled
Options to postpone payments due to qualifying financial hardships
We're here to simplify student loan refinancing.
How Purefy Works: Our Rate Comparison Process
 Join the 213,000 people and counting who have compared student loan refinance rates with Purefy.
Complete Form – 2 Minutes
Fill out basic details about your student loan situation.
Compare Rates – 15 Seconds
See real, pre-qualified rates from a variety of nationwide lenders – tailored to your specific loan situation.
Submit Application – 15 Minutes
Pick your favorite combination of rate, term, and monthly payment – and head straight to our lender partner for confirmation.
Transparent. Accurate. Safe.
Purefy is 100% free to use and will never charge you a fee.
Actual Prequalified Rates
See today's real-time rates that you're prequalified for — no teasers or bait-and-switch.
Your personal information is always protected by industry-leading SHA-256 with RSA Encryption.
How Student Loan Refinancing Saves People Money
An Industrial Engineer from University of Central Florida reduced her interest expense by $16,736 from $38,396 to $21,660
Interest Rate Cut in Half
A University of Cincinnati graduate saved over 3% on his interest rate from 6.24% to 2.99%
$130 Lower Monthly Payment
A Surgeon from Rosalind Franklin University of Medicine and Science lowered her monthly payment by $130 from $483 to $353
1% Lower Rate With Cosigner
A Registered Nurse from West Coast University saved 1% on his rate and over $5k in interest by refinancing with a cosigner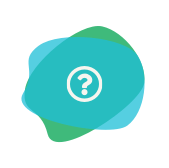 Student Loan Refinancing, Rate, & Comparison Basics